Chicago tantra to soothe you during Mercury Retrograde May 10, 2022 🧿
Chicago tantra massage ceremonies by Tantra Butterfly 🦋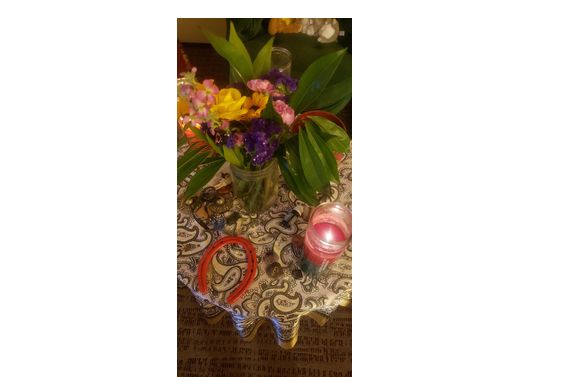 Chicago tantra massage ceremonies by Tantra Butterfly 🦋
My unique tantra ceremonies are a landscape of reiki, sound healing, breathing lessons, chanting, intuitive touch, aromatherapy, deep tissue trigger point massage and kundalini activation.

You will leave your tantra ceremony coming away with knowledge about your own body and how your chakras work. Your lips, fingers, toes and skull will tingle with warmth and your heart ❤ will be more open and responsive.
Another wonderful benefit of tantra yoga is an increase in your self awareness and intuition. Your crown chakra will be more receptive to Universal Chi giving you a feeling of reassurance and being less alone.
As we breathe together and focus on increasing your sexual energy you will feel an expansion of your Auric field. As your aura expands you will be more aligned with your purpose ✨ and more receptive to the opportunities around you to achieve your goals.
Your sexual energies will travel from the base of your spinal column all the way up your vertebrae to your stomach (solar plexus) and heart chakra. As your kundalini is awakened you will feel a tingling sensation within your fingertips and toes all the way up to the top of your skull 💀 (your crown chakra).
If you are unsure about which ceremony would suit your needs or you're confused about my offerings please feel free to schedule a paid coffee ☕ consultation with me this month.
All men, women and married couples are encouraged to schedule a multi hour journey of alternative healing, sound healing, therapeutic massage and authentic tantra yoga.
Call directly for additional information 312 339 7707
or introduce yourself via an introductory email 📧 to Tantragoddessdiana@gmail.com

Http://www.tantrabutterfly.com 
Don't be caught off guard during our upcoming Mercury Retrograde which starts tomorrow (March 10) and lasts till June! During Mercury Retrograde expect last minute travel snafus, arguments, breakups, miscommunications and internet issues to occur.
It's so important you distance yourself from the "drama" by realizing you do not have control over all these challenges. You should focus on relaxation, being centered and engaging in peaceful communication. Whatever you do, don't sign new leases or contracts during a Mercury in Retrograde. Be mindful with the words you use; whether it's verbal or written communication.
Book me during this Mercury Retrograde for an adventure of alternative healing, chakra balancing and kundalini activation. Once your body is fully relaxed you will be fully able to conquer any challenges that get thrown your way. Just focus on self care ❤ and I promise you this Mercury Retrograde will be a breeze!